Largest Oil FPSO in The World; Nigeria Egina, makes top of the list

Floating Production Storage and Offloading vessels, or FPSOs, are offshore production facilities that house both processing equipment and storage for produced hydrocarbons. The basic design of most FPSOs encompasses a ship-shaped vessel, with processing equipment, or topsides, aboard the vessel's deck and hydrocarbon storage below in the double hull. After processing, an FPSO stores oil or gas before offloading periodically to shuttle tankers or transmitting processed petroleum via pipelines.
Check out the top 10 largest in the world more

2022 is a very promising year for the oil and gas sector as it is the year most oil and gas projects will gain traction after a prolong period of COVID-19 incursion. from our previous article "Nigeria to Kick-start 100 Oil & Gas Projects Between 2021 and 2025" There is no gain saying that 2022 will be a year that will consolidate as well as usher in those numerous oil and gas projects among which are: LNG train 7, Numerous offshore deep water project by various multinational companies, petrochemicals and refining projects among others read more.
Nigeria to Kick-start 100 Oil & Gas Projects Between 2021 and 2025
Nigeria is expected to commence operations on 100 oil and gas projects between 2021 and 2025. According to data from analytics company, GlobalData, this will account for 23% of total oil and gas projects starting in Africa within the next five years.
Of these 100 projects, petrochemicals will account for the largest individual share with 28 projects, followed by upstream with 25 projects, refining with 24 projects and midstream with 23 projects. Read More
Nigeria LNG Train 7 project timeline and all you need to know
Nigeria LNG Train 7 project is an ongoing expansion of the Nigeria LNG Terminal at Bonny Island, Nigeria, which currently has a total of six operational LNG processing units, four 84,200m³ LNG storage tanks, four 65,000m³ refrigerated storage tanks, and three 36,000m³ condensate storage tanks.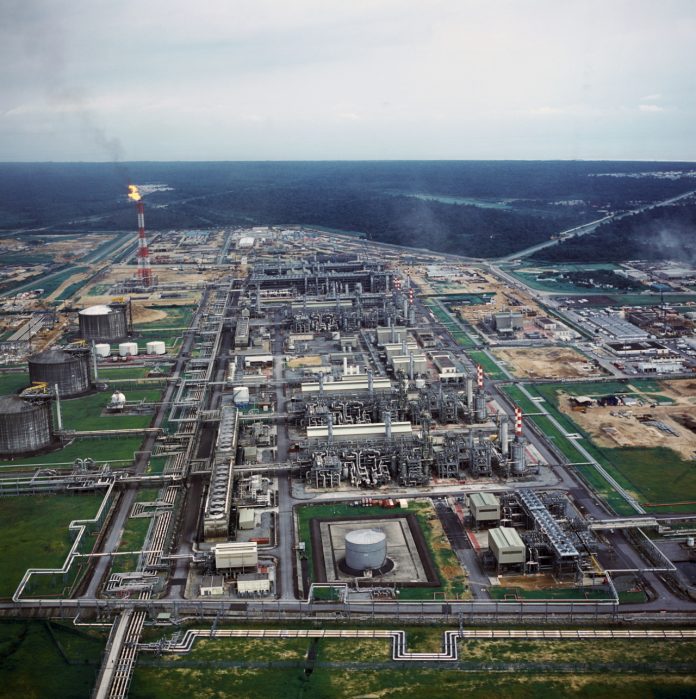 In addition, the terminal also has a common LNG processing fractionation plant, a common condensate stabilization plant, two LNG export jetties, 23 dedicated LNG ships and a materials off-loading jetty, and ten gas turbine generators with a combined capacity of more than 320MW. Read more
Largest Methanol Plant in Africa to be built in Brass Bayelsa
Air Liquide Engineering & Construction has signed an agreement with Brass Fertilizer and Petrochemical Company Limited (BFPCL) to support the construction of the largest natural gas to methanol plant in Nigeria, Africa.
As part of the agreement, Air Liquide Engineering & Construction will be the technology licensor, bringing its extensive experience in the design and engineering of Methanol plants. Read more
The Assa North-Ohaji South project (ANOH) is one of the largest greenfield gas condensate development projects being undertaken in Nigeria.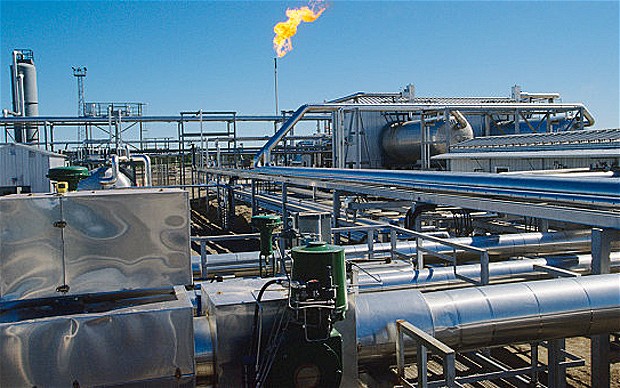 The project involves the development of the Ohaji South gas and condensate field located within the license block OML 53 and the Assa North field in license block OML 21. Read More
The Dangote Petroleum Refinery
The Dangote petroleum Refinery is a 650,000 barrels per day (BPD) integrated refinery project under construction in the Lekki Free Zone near Lagos, Nigeria. It is expected to be Africa's biggest oil refinery and the world's biggest single-train facility.
The Pipeline Infrastructure at the Dangote Petroleum Refinery is the largest anywhere in the world, with 1,100 kilometers to handle 3 Billion Standard Cubic Foot of gas per day. The Refinery alone has a 400MW Power Plant that is able to meet the total power requirement of Ibadan DisCo. Read more
Most demanded skilled personnel in the offshore/onshore oil and gas production platform
The oil and gas offshore/onshore production platforms often demand technically inclined professionals with outstanding skills, training and experience to man its facility. In an offshore/onshore production setting, various professionals ranging from painters, welders, operators, technicians, document controllers and engineers work together to see that production goals are achieved. Read more
Oil and Gas Job Roles
Here is a list of job roles you could find in a typical oil and gas offshore/onshore location. Read more
Enroll in our Automation Training with the state of the art training facility Here